Making love is good not only for the health of a romantic relationship but also for the mind and body. Unfortunately, as the years pass by, most couples begin to lose more and more passion and flame in the bedroom. Such can be blamed on a variety of things, ranging from stress to physical insecurities.
It's a good thing that having an erotic bedroom can bring back that diminished or completely lost excitement that should be taking place once you close the bedroom door.
What's even greater news is that you don't have to resort to introducing wild sex toys and tools in the bedroom, although that could help at times! Making the bedroom more conducive to just sleep is simpler than you think. It also doesn't have to be as dirty as you might imagine it to be. Just how simple is it to make the bedroom scene more action-packed instead of a snooze-fest? Read on! The following are some surprisingly easy ways to create a more sensual space for you and your other half:
Refrain From Switching Electronics On
According to health experts, it's a terrible idea to switch on electronic devices in the bedroom. That's because television sets, laptops, smartphones, and others emit blue light that can disrupt the body's sleep/wake cycle. It's due to this exactly why you may be suffering from insomnia if it's your habit to visit Facebook at bedtime.
It's not just a good night's sleep that you will enjoy for ditching electronics, but also fiery sex. Always keep in mind that the bedroom is meant for two things only: sleep and sex. The only time that you should switch on the TV is when you and your partner both agree to watch erotic movies. Males most especially find it so exciting to have visual aids before and during a lovemaking session — nothing can put them in the right mood faster than a raunchy movie playing!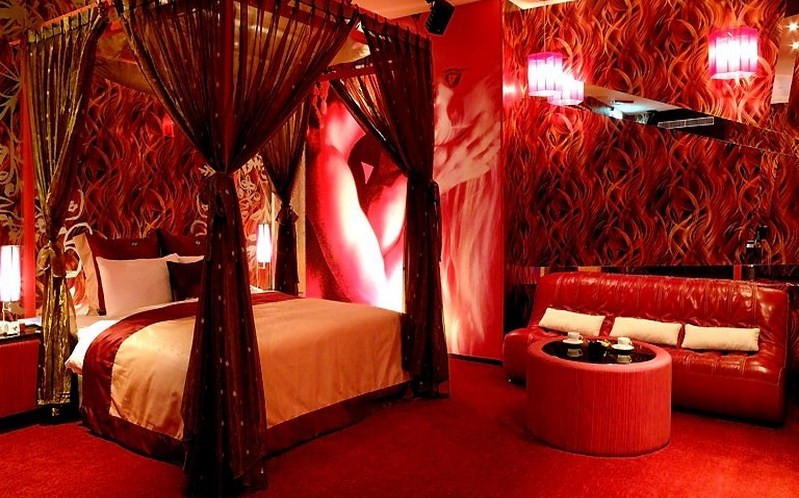 Play Some Sexy Tunes in the Background
Sadly, not all people on the face of the planet are fond of watching dirty movies. This is especially true if other people are in the room, their partners included. As a matter of fact, surveys after surveys have uncovered the fact that it's less likely for a female to feel comfortable watching porn.
Fret not if watching erotica is not an option as you could simply let some sexy tunes play in the background. If you're into music streaming, you can easily find playlists for lovemaking on the internet. One of the nicest things about using music as a way to create a mood that's perfect for making love is that running out of options is virtually impossible. Some couples like slow tunes. Others prefer up-tempo ones. The goal is to identify which types of songs the two of you find romantic and sexy.
Let the Nose Know You Want Some Action
Other than bombarding the eyes and ears with things that can entice you and your partner to enter the erotic bedroom and engage in some serious lovemaking, it's also a good idea to fill the nose with scents that are scientifically proven to increase one's libido. Yes, there's such a thing as sex aromatherapy!
When it comes to this tip about making a bedroom erotic, you have plenty of options — scented bath and shower gels, aromatherapy candles, incense sticks, and essential oils.
Experts say that the best scents for establishing a better sex life are lavender, sandalwood, clary sage, ginseng, cinnamon, jasmine, neroli, ylang-ylang, and rose. There are tons of scents that can help make the bedroom a more sexually stimulating place. Pick something that you and your partner find pleasing to the nose.
Count on Some Really Fiery Colors
Bedrooms that come in neutral or boring colors can cause one's libido to go out of the window, say, interior decorators. On the other hand, bedrooms that are painted orange and red can drive you naughty. These colors are associated with things such as love, passion, romance, warmth, excitement, enthusiasm, and stimulation.
If you have the budget and there has been no romance in the bedroom for a long time now, get your bedroom wall repainted either orange or red — the latter, based on studies, can make men look more attractive in the eyes of women. So what are you waiting for if you're a man? Grab a paintbrush and a bucket of red paint now!
Fret not if that's not an option as installing various orange or red items in the bedroom can work, too. Some very good examples include figurines, vases, pillows, and curtains.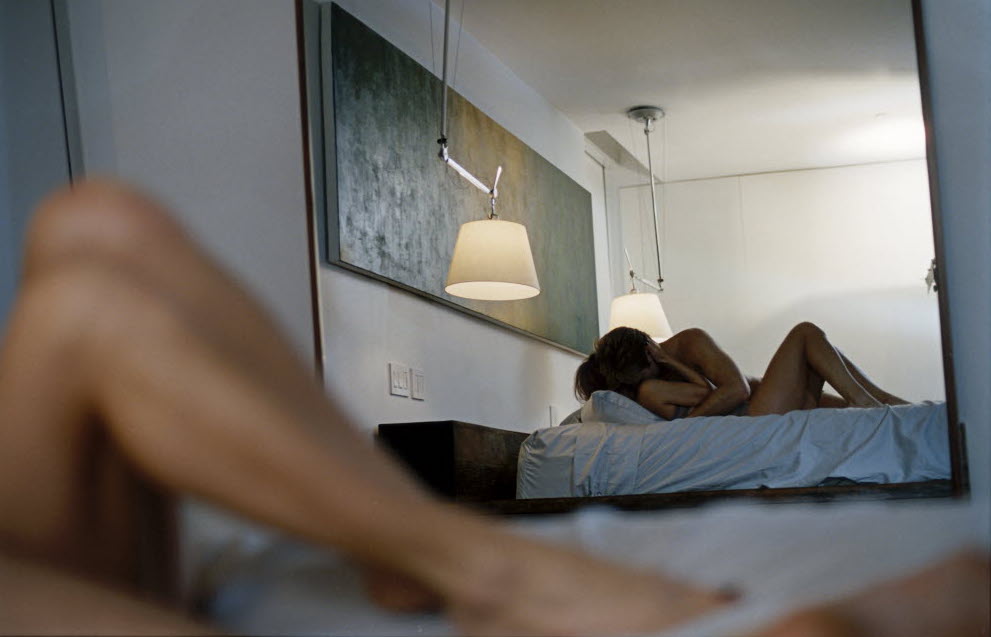 Place Full-Length Mirrors in Strategic Places
Speaking of installing items in the bedroom to make it more conducive to some lovemaking, you may also consider having full-length mirrors placed in various places — beside the bed, in front of the bed, and above the bed! Having one from various angles is definitely a fantastic idea if visuals drive you wild.
This approach is related to a tip that we discussed earlier, which is watching erotic movies with your partner. For best results, pair the installation of full-length mirrors with some sensual bedroom lighting. Usually, men love watching themselves having sex. However, some women may find this as pornographic instead of romantic. Before you decide to install full-length mirrors for a more erotic bedroom, make sure that the person you will share the bed with doesn't find this exclusive to perverts.
Serve Some Snacks Known to Increase Libido
We have already mentioned a few tips in terms of using the eyes and ears for more pleasure. There is one more sense that may be used for a bedroom that can drive you and your other half to make love more, and it's none other than the taste. It's because of this why it's a great idea to have some aphrodisiacs before hopping into bed.
Everyone knows that the tongue is a powerful sex tool. But did you know that pleasing your tongue with certain foods can help you please your partner with more enthusiasm?
These foods are called aphrodisiacs, and there are plenty of them to choose from. Leading the long list are dark chocolate, strawberries, watermelon, figs, chili peppers, and oysters. Some couples also bring a can of whipped cream or a bottle of chocolate syrup, which they can eat off one another's body.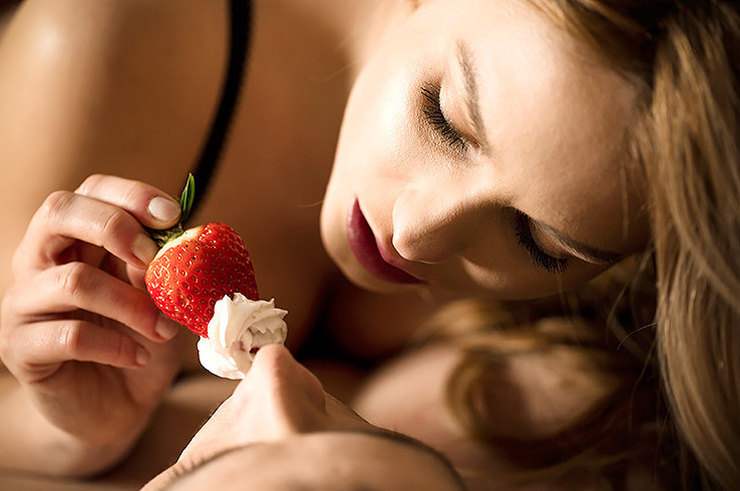 In Conclusion
When it comes to boosting bedroom erotica, you have plenty of options. Follow one, two, or more of the tips given above and you and your other half's sex life will surely improve. After trying out some of the suggestions above, don't be too shy to come back to this page and share in the comments section below which ones worked the best!
If you have a news tip, correction or comment, let us know at: info@livetray.com