2019 was a great year for fashion enthusiasts for several reasons. It was the year of the return of the inverted bob haircuts. The stylish and classic style saw a sudden resurgence in all corners of the beauty world, with a few new twists to make things more interesting.
For those who might not know, an inverted bob is typically a type of medium to short hairstyle in which the front end is longer than the back, hence the name. Some of the biggest names in entertainment have rocked it, from the likes of bad girl Riri (Rihanna) herself to Kate Middleton and Khloe Kardashian.
The inverted bob haircut is known to give a versatile look that can appear classic, chic, edgy, or elegant. There are countless different ways you can style the inverted bob for a wide range of occasions and outfits.
Herein, we bring to you some of the most popular inverted bob haircut of 2019. All of the mentions were carefully handpicked to suit your taste. Take a look at these beautiful inverted bob styles popularly rocked in 2019.
Long Inverted Bob
This elegant style is a popular choice for ladies who are a little bit nervous about transitioning from long hair to short in just one chop. This beautiful look gives you the option of choosing the middle ground and rocking an elegant look for the ages. Stay young and beautiful with this ageless style that seems to blend in with any style and occasion. Whether it's a board meeting in a power suit or a skiing trip in the Aspens, rest assured that you look stunning and confident.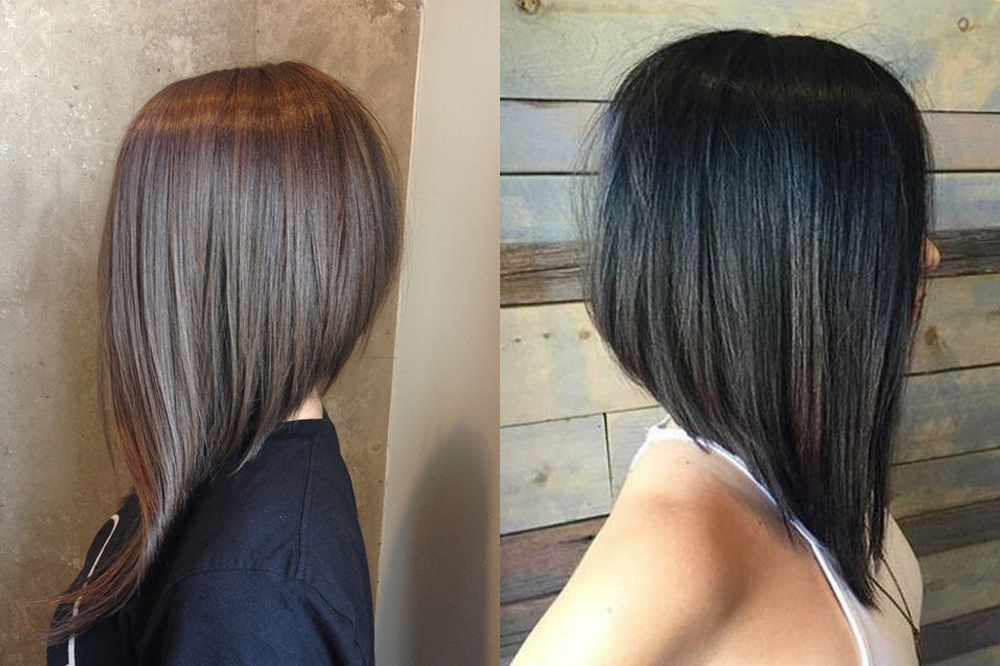 Inverted Bob with Bangs
Here is another exquisite look that you just have to try out. It adds a bit of a chic look to the typical inverted bob by adding a new twist to an old flavor. You can add a wide array of variety to your style by choosing between blunt, choppy, or side bangs. The options are limitless; you can try it with long, straight, layered, or stacked hair. The only limits are your imagination.
Layered Inverted Bob
The layered inverted bob has to be one of the most beautiful styles to make a resurgence in 2019. Layering is among the most beautiful things you can do with an inverted bob. Think of it as a beautiful cascading waterfall of colors, with one color blending into another. This style is lovely when done in different shades of dirty blonde or delicate shades of bronze.
Curly Inverted Bob
2019 was the year of that natural, comfortable, chic look. That sense of flawless grace that said you woke up this way. No need for a brush or comb through your hair, just a touch of beauty and spritz of elegance, and you're ready for the day. This look goes great with any hair color and style but looks especially chic when combined with a short haircut.
Stacked Inverted Bob
This hairstyle involves a combination of beautiful long frontal strands for a beautiful, elegant look from the front and stacked layers behind to add a little flavor. Try to complete the look with a pair of beautiful earrings that are bound to attract attention to your hair. Add beauty to this amazing style by adding subtly different shades in the layers. Start dark on top and gradually lighten the color as you go lower.
Curved Inverted Bob
The curved bob brings to mind a classic look reminiscent of Audrey Hepburn. That wide-eyed doe look of innocence that's bound to catch the eye and turn heads. This style curves around your face and can help soften your look. Play with a wide range of colors, from strawberry blonde to black to brunette.
Wavy Inverted Bob
Loosen up a bit and try a more relaxed look with a wavy inverted bob. This look is less strict than the standard straight style and helps give you a more youthful appearance. Be creative, add some highlights to your hair, and give your hair that sun-bleached look like you just returned from a vacation in the tropics. Project the sun, the waves, and beauty.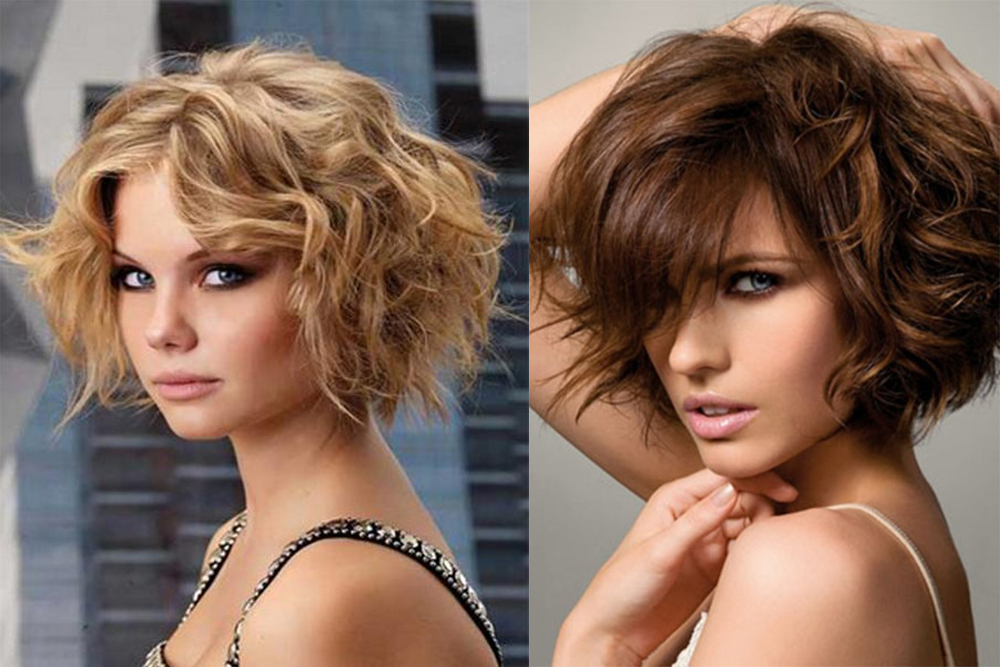 Shaved Nape Inverted Bob
Think back to your teen years when it felt like it was just you against the world. The shaved nape look can give you that edgy, rebellious look that adds just a little bit of flavor to your persona. On the other hand, you can twist this into a cute ultra-short inverted bob pixie cut. Either option is bound to make you stand out and add a little color to any room you grace.
Choppy Inverted Bob
Like the layered inverted bob cut, this beautiful style involves cutting your hair into different lengths. The main difference, however, is that while there is an apparent symmetry to the layered look, the choppy inverted bob appears spontaneous, even playful. The careless beauty of the style makes it appear as if you picked up a pair of scissors and created a masterpiece worthy of the most celebrated stylist, all without effort. It's a classy, chic style you just have to try.
Round Face Inverted Bob
Turn back the hands of the clock a little bit with this look. The oval face inverted bob gives you a younger, softer look. Be careful not to over-accessorize while rocking this look to make sure you don't turn back the hands of time too far. Go for quiet, understated beauty and elegance, think pearls, light shades of beige, and ease that only comes with complete confidence in who you are and how you look.
You will look confident in these beautiful styles. Remember to mix it up a little bit, don't let yourself become too comfortable with just the same hairstyle. Try out a new form. Use your imagination, the possible combinations, and looks are endless. Try bandannas, highlights, clips, anything you can conjure up. Mix colors and find the beauty within yourself just waiting to be released. Be beautiful, be confident, be you.
If you have a news tip, correction or comment, let us know at: info@livetray.com