Whether you are a believer or not, it's always fun to search for and watch YouTube videos about psychics in action. The one that we will be talking about below took place at NBCConnecticut, involving one of NBC's news anchors. It was published somewhere in the middle of 2018.
Despite this, it's still one of the most popular psychic readings in cyberspace as it's amazing and heartwarming, and it did create new believers.
Perhaps you have read or heard that a journalist, such as a news anchor or a reporter, should not cry on camera. However, there is one weekend morning anchor that wasn't able to hold back her tears when the psychic that she was interviewing live told her stuff about her departed grandfather.
The female who cried on cam was Shannon Miller NBC Connecticut News Today weekend morning anchor. The male who made her cry was Matt Fraser, a well-known psychic who tours the US to help people contact their loved ones who already passed on. Yes, Matt Fraser is one of the most popular psychics these days.
It was in the NBCuniversal media studio in Hartford, Connecticut where the viral video was being filmed live. The segment was all about Shannon Miller interviewing Matt Fraser, who was hopping from one US city to the other at that time.
While Shannon Miller was trying to get information on how Matt Fraser communicates with the dead, the psychic said that Shannon's departed grandfather was standing behind her. Matt Fraser went on to talk about stuff that Shannon Miller's grandfather wanted her to know that he didn't forget about her while he was having memory issues in the past.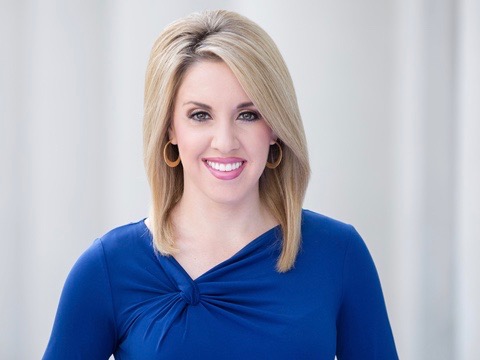 Many other things about Shannon Miller's dead grandfather were mentioned by the male psychic, and soon onairShannon Miller was crying. Shannon Miller apologized and said that she never cried on any NBC show before.
Newsworthy-wise, the said video is not at par with NBColympics or the coronavirus Shannon Miller could have talked about, but when it comes to emotional impact, it did tug the heartstrings of many.
If you have a news tip, correction or comment, let us know at: info@livetray.com